USB key for Rivian GearGuard Videos
Setting up a USB key to copy GearGuard videos from a Rivian R1T and R1S
I am very excited that Rivian is starting to build the R1T and will later build the R1S adventure vehicles. I have been looking for an EV for a long time. I think the R1S might be the perfect option for me. A few weeks ago Rivian released the full user manual for the R1T online at their website: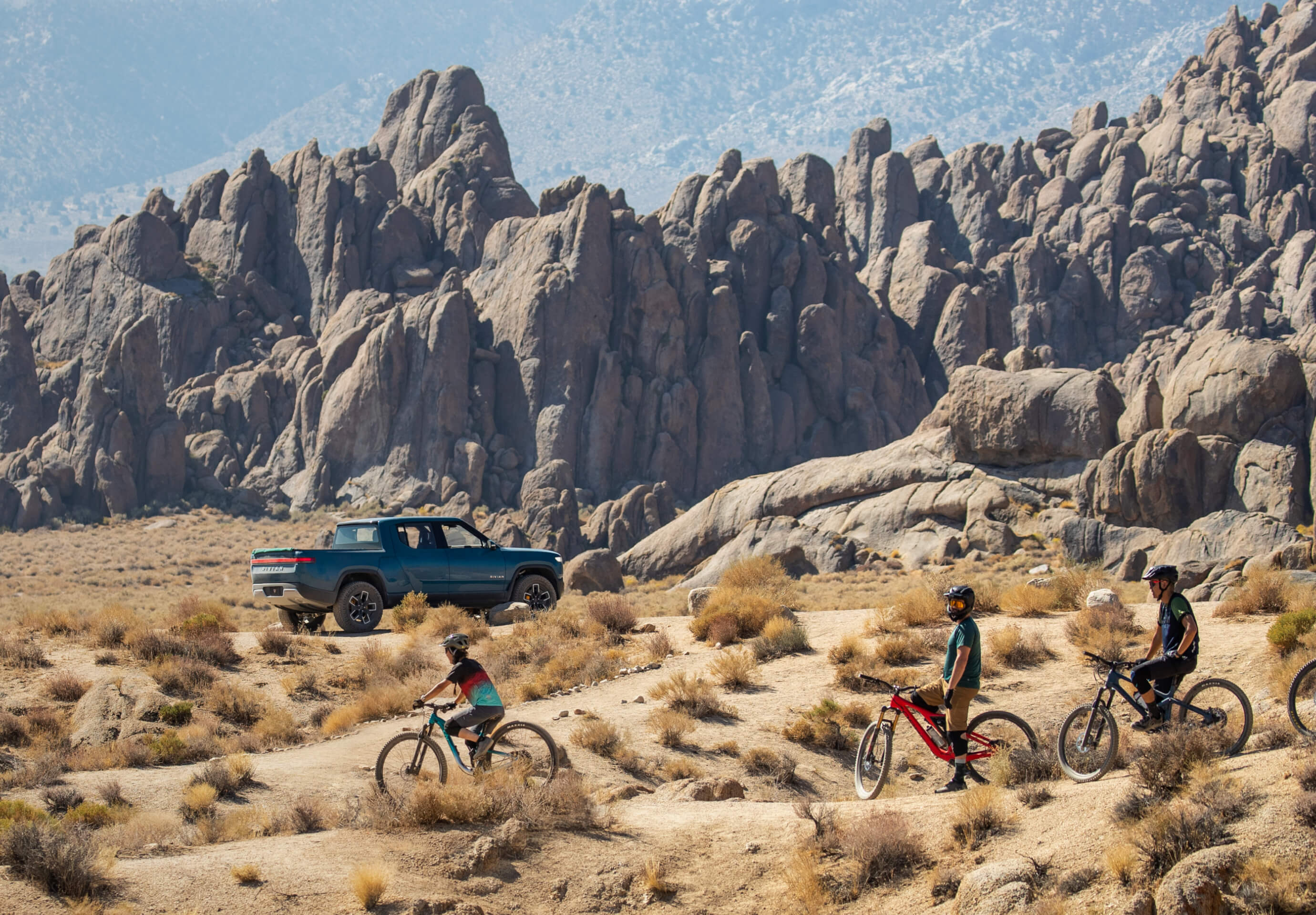 Update! A user on Instagram that is an early owner of the Rivian R1T has posted some videos of what the camera views look like from GearGuard!
Looking through the manual, I came across the section that talks about how to extract videos from the onboard cameras and the GearGuard security videos. We still have a lot to learn about what is recorded during normal driving, what may be recored in the event of an accident, and of course, there is also the GearGuard that may be similar to Tesla's SentryMode.
The two USB-C ports inside of the center console are the ones used to transfer video from the onboard storage to a portable USB key. They look to be vertical ports near the front wall of the console, so getting something small that won't catch on things in the console is important.
I opted to purchase a 256GB USB-C and A key from Amazon. The particular model I went with has dual connectors, one C for the Rivian and any new computers, as well as a USB-A for older computers. You never know what law-enforcement may have in their vehicles.
The key is pretty small and 256GB should hold quite a bit of video for transfer. Rivian states that 64GB is the minimum size USB key supported.
Very important! When purchasing USB devices, please go with a known manufacturer and not some no-name knock-off. You do not want to have malware arrive with your USB device and sticking with well-known brands is the first step in prevention.
Once you get the key, it comes formatted as Fat32, which is supported by Rivian. Plug it into your computer to make a folder and delete the pre-installed Android App that comes with it (unless you want that).
You make a folder called "GearGuardvideo" at the top of the USB key and that should be it!
Now we wait for a Rivian to test it out on! Happy Adventuring!!
Update: the USB-C port in the Rivian console may get bumped around with other objects you (obviously) want to store in the console. This USB-C 90 degree adapter can help to keep the key out of the way of stuff in there:
DISCLAIMER: The pages on my site may contain affiliate links, which means that if you click on one of the product links, I'll receive a small commission that helps keep this site running.